LG AC ACADEMY
INFORMATION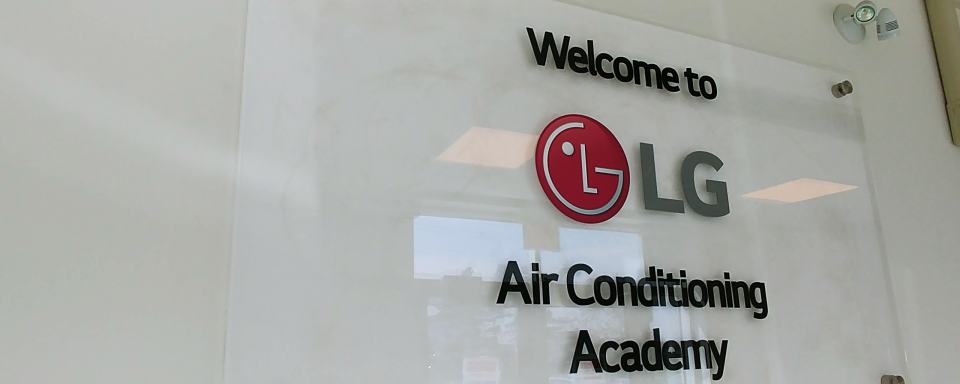 ---
Course Detail
LG Air Conditioning Academy is constantly expanding our training offering so check back often for updates.

Subscribe to get updates on upcoming training webinars
LG DFS INSTALLATION AND SERVICE TRAINING
Who should attend? Licensed air conditioning contractors with a desire to learn about inverter-driven ductless split equipment. This course will also be useful to LG sales professionals and wholesaler representatives who would like to increase their understanding of the application and installation of ductless mini-split equipment.
What you will learn: You will become familiar with all the basic installation guidelines for single and multi-split systems. Emphasis will be placed on the components that may be different from those found in unitary equipment, and the proper logical approach to troubleshooting. Inverters will be explained in detail.
How you will learn: By means of classroom lecture, the student will be guided through a brief overview of the LG ductless product lineup. After that, the entire installation process will be discussed. This will be followed by a discussion covering the function and location of the basic internal components of the indoor and outdoor sections of a mini-split system.

With full-day training sessions, time will be spent in the lab with functioning LG ductless systems demonstrating troubleshooting techniques that will be helpful to technicians in the field.
Prerequisites: Basic technical knowledge of air conditioning theory.
Duration: 8hrs
Arrival and Departure Information: Start and end times are subject to change for each course and academy location. Please consult the calendar website for that timing of your particular course at time of registration. All other published times are always superseded by those listed in the course description on the website.
---